Read our privacy policy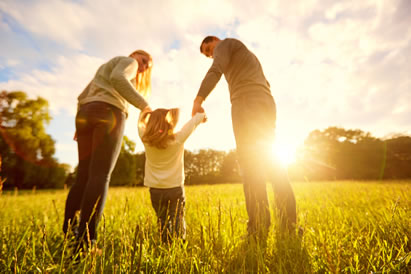 Credit Referencing Agencies
In order to process credit applications you make we will supply your personal information to credit reference agencies (CRAs) and they will give us information about you, such as about your financial history. We do this to assess creditworthiness and product suitability, check your identity, manage your account, trace and recover debts and prevent criminal activity.
We will also continue to exchange information about you with CRAs on an ongoing basis, including about your settled accounts and any debts not fully repaid on time. CRAs will share your information with other organisations. Your data will also be linked to the data of your spouse, any joint applicants or other financial associates. This may affect your ability to get credit.
The identities of the CRAs, and the ways in which they use and share personal information, are explained in more detail at:
The Right To Restrict Processing
In some circumstances you have the right to restrict the processing of your personal data. Those circumstances are:
you contest the accuracy of the personal data;
processing is unlawful but you oppose erasure;
we no longer need the personal data for the purposes of our processing, but you require personal data for the establishment, exercise or defence of legal claims; and
you have objected to processing, pending the verification of that objection. Where processing has been restricted on this basis, we may continue to store your personal data.
We Will Only Otherwise Process It With Your:
with your consent;
for the establishment, exercise or defence of legal claims; or
for the protection of the rights of another natural or legal person
The Right To Object To Processing
You have the right to object to our processing of your personal data on grounds relating to your particular situation, but only to the extent that the legal basis for the processing is that the data is necessary for the purposes of the legitimate interests pursued by us or by a third party.
If you make such an objection, we will cease to process the personal information unless we can demonstrate compelling legitimate grounds for the processing which override your interests, rights and freedoms, or the processing is for the establishment, exercise or defence of legal claims.
You have the right to object to our processing of your personal data for direct marketing purposes (including profiling for direct marketing purposes). If you make such an objection, we will cease to process your personal data for this purpose.
Rights Related To Automatic Processing
This credit union may use automated processes for processing members' loan or membership applications to make sure that our decisions are quick, fair, efficient, and correct based on what we know. If the credit union uses fully automated decision processes then you have the right to have the decision reviewed by a member of staff, express their point of view, and obtain an explanation of the decision and challenge it.
Right To Withdraw Consent
To the extent that the legal basis for our processing of your personal information is your consent, you have the right to withdraw that consent at any time. Withdrawal will not affect the lawfulness of processing before the withdrawal.
The Right To Complain To The Information Commissioner's Office
If you consider that our processing of your personal information infringes data protection laws, you have a legal right to lodge a complaint with the Information Commissioner's Office which is responsible for data protection in the UK. You can contact them by:
Going to their website at: https://ico.org.uk
Phone on 0303 123 1113
Post to Information Commissioner's Office, Wycliffe House, Water Lane, Wilmslow, SK9 5AF
Collection And Use Of Information
The credit union will not collect any personal information about you on this website without your consent. We will let you know what we intend doing with your information before collecting it so that you can decide whether or not to furnish that information to us.
Any information which is provided by you will be treated with the highest standards of security and confidentiality and in accordance with the terms of the Data Protection Act 1998, Directive 95/46/EC of the European Parliament and of the Council of 24 October 1995 on the Protection of Individuals with regard to the Processing of Personal Data and on the Free Movement of Such Data, and any implementing and/or amending legislation as may be adopted in the United Kingdom from time to time.
If at any time after giving us personal information you decide that you no longer wish us to hold or use this information, or in the case that the information becomes out of date, you are free to notify us, and we will remove or rectify the information within a reasonable time and in accordance with legislative requirements.
You acknowledge and agree that in certain circumstances we may be obliged to disclose personal information relating to you to third parties, for example, in order to conform to any requirements of law or to comply with any legal process, as well as to protect and defend the rights of property of The credit union, our licensors and/or our other customers.
Telephone calls may be monitored or recorded to ensure that we carry out your instructions correctly and to help improve the quality of our service and in the interests of security.
Cookies
With regards to the new requirements on Cookies following the revision of the e-Privacy Directive, the credit union is working towards implementing the new requirements in line with guidance from the Information Commissioner's Office.
To make using our Site as straightforward as possible and to improve the service we offer you, we use cookies.
What Are Cookies
Cookies are text files that web servers can store on your computer's hard drive when you visit a website. There are two main types:
Transient (or per-session) cookies
These only exist for your site visit and are deleted on exit. They recognise you as you move between pages, for example, recording items added to an online shopping basket. These cookies also help maintain security.
Persistent (or permanent) cookies
These stay on your machine until expiry or deletion. Many are built with automatic deletion dates to help ensure your hard drive doesn't get overloaded. These cookies often store and re-enter your log-in information, so you don't need to remember membership details.
Additionally, cookies can be first or third party cookies. First party cookies are owned & created by the website you're viewing- in this case by the Credit Union. Third party cookies are owned & created by an independent company, usually a company providing a service to the website owners. In our case, third party cookies provided from this Site are still subject to the provisions set out below.
What We Use Cookies For:
Internet cookies help you do things online, like remembering log-in details so you don't have to re-enter them when revisiting a site.
We Use Cookies To:
Gather customer journey information across our sites
Ensure your privacy in our secure sites
Temporarily store details input into our calculators, tools, illustrations and demonstrations
We use both our own (first party) and partner companies' (third party) cookies to support these activities.
We don't use cookies to track people's Internet usage after leaving our sites.
Services Requiring Enabled Cookies
Some of our services require cookies in your browser to view and use them and to protect your financial and personal information.
Changing Your Cookie Settings
You are not obliged to accept cookies that we send to you and you can, in fact modify your browser so that it will not accept cookies. To enable or disable cookies, follow the instructions provided by your browser (usually located within the Help, Tools or Edit facility). Alternatively, an external resource is available, providing specific information about cookies and how to manage them to suit your preferences.
Please note that should you choose to set your browser to disable cookies, you may not be able to access secure areas of this Site, for example any online accounts you may hold.
Disclaimer
The credit union, its directors, employees, servants and agents, affiliates or other representatives and their respective parent and subsidiary companies, shall not be liable in respect of any claims, emergencies, demands, causes of action, damages, losses, expenses, including without limitation, reasonable legal fees and costs of proceedings arising out of or in connection with the use and/or dissemination of personal information relating to you in accordance with this privacy policy and your consents.
You should be aware that where you link to another website from the credit union website, that the credit union has no control over that other website. The credit union has no responsibility for the privacy practices of other websites.
Amendments
The credit union reserves the right at its sole discretion to amend this privacy statement at any time, and you should regularly check this privacy statement for any amendments.