Scams you should look out for and how to beat them
July 21st, 2021
Well, internet scams are not a new thing, and as much as we'd all like to imagine we wouldn't be caught out by one, the rise of online working and communication from the pandemic has caused the number and variation of online scams to soar. We want to talk about some of the most common, as well as some new scams which are circulating just now, and how to avoid them.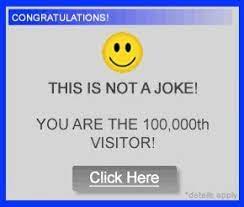 Phishing
Phishing is when cybercriminals try to get your information by creating messages that seem genuine. Phishing is one of the most successful internet scams and each year steal thousands of victims' passwords, bank details, social security information and any other relevant information that scammers can get their hands on. A good example of phishing is an email from 'Netflix' asking you to update your payment details, giving you a link to do so. Always be vigilant when a company asks for personal details and remember that most legit companies will not ask for such sensitive information via email. As a rule of thumb, always double check who is asking for your information, and if you're not sure, don't give out your details.
Shopping scams
This is one of the less obvious scams given the swarm of new companies out there. For instance, you may see an advert for a new clothing company that looks completely legit, with product photos and even some (fake) reviews. With these scams, after you purchase their product, you will be charged but you will not receive any product. The best way to avoid these scams is to check the company's URL (a secure site will start with 'https' and not just 'http') and to search for reviews of the company online. It's also a good idea to read the reviews and check for anything that seems off, as well as what people are saying about the brand online.
Cryptocurrency scams
You may be hearing a lot about new cryptocurrencies like Bitcoin and Doge Coin, but not a lot of people fully understand them. This makes it a great way for scammers to steal from you. Scammers will encourage you to make investments in these new companies. In exchange for your money, you will receive shares in the company. However, be wary, these companies often do not exist and those who do can be extremely high risk and likely to lose your money. What's more dangerous is that your details be used again and your money stolen. Always be very careful when making financial decisions like investing and talk to someone who knows what they're talking about. Again, if in doubt, don't do it.
Payday loan scams
At Pollok Credit Union, this is one we know all too much about. Examples of payday loan scams are companies asking for upfront fees before guaranteeing you a loan. But once the fee is paid, you will no longer be able to get back in touch with the company. Genuine lenders do not charge fees before you're approved for a loan. Another common example is a call from someone claiming to be a debt collector, threatening legal action if you don't pay urgently. They may have your personal details and demand money to be sent to them. Remember, don't give out personal information over cold calls and from threatening individuals. If you have a loan out, speak to your lender for verification. We want you to know that your local credit union is here for you and we can offer the help you need. Don't be afraid to reach out to us. As a non-profit organisation, our job is to serve our members as best we can.
Fake charities
Sometimes after global catastrophes, scammers will attempt take advantage of your good nature and emotional reaction to tragedies. It's always best to give to reputable charities with a track record of actually helping the people affected. While many new charities are set up with good intentions, there are plenty of fake charities set up to take your money or to donate a very small amount to those affected. If you really want to help, do your research first.
Romance scammers
You might not think you'll fall for a romance scammer, but new data from UK Financerevealed a 20 per cent increase in bank transfer romance fraud between January and November last year, with victims losing thousands of pounds. It's not just from bank transfers that romance scammers get your money, often victims are manipulated into buying presents for the scammers in order to win their affection. Scammers don't have to be out and out cybercriminals to take your money. Online dating makes it easy for people to manipulate you into spending money on them. As a general rule, don't send money to someone you haven't met someone face-to-face and don't completely trust.
More from PCU
Loan Calculator
Life Savings & Insurance
CU Mobile App
Pre-paid Visa